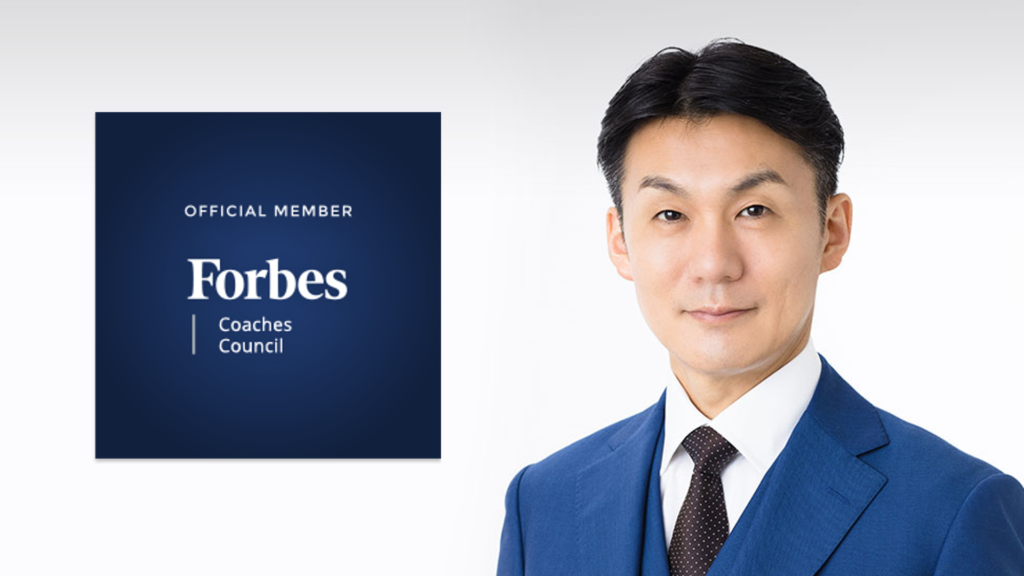 Kazuyoshi Hisano, chairman of NK Institute and the President and CEO of Conoway, Inc, well-known Executive Coaching firm based in Tokyo, has been accepted into Forbes Coaches Council, an invitation-only community for leading business and career coaches. 
Kazuyoshi Hisano was vetted and selected by a review committee based on the depth and diversity of his experience. Criteria for acceptance include a track record of successfully impacting business growth metrics, as well as personal and professional achievements and honors.
"We are honored to welcome Kazuyoshi into the community," said Scott Gerber, founder of Forbes Councils, the collective that includes Forbes Coaches Council. "Our mission with Forbes Councils is to bring together proven leaders from every industry, creating a curated, social capital-driven network that helps every member grow professionally and make an even greater impact on the business world.
Mr Hisano will also contribute his expert insights in original business articles on Forbes.com, and to contribute to published Q&A panels alongside other experts. 
"I am excited to be part of this group that truly has a strong influence to the business world" said Mr Hisano who has been coaching top executives in Japan. His recent book "CEO Coaching: How to grow without limits!" has become a best seller on Amazon in its category shortly after its release in January 2020.